SALTY RENTALS IS OPEN MONDAY – SUNDAY 9 AM – 8 PM
RESERVATION FORM BELOW OR CALL : 386-478-8986
And you can keep your golf cart rental or bike, to cruise around New Smyrna Beach, as long as you like! Golf cart, beach bike and electric bike rentals are all available 7 days a week.
NOW OFFERING FLAUNT ELECTRIC BIKES !
LUXURY GOLF CARTS
FEATURES
Four & Six Passenger EZ-GO golf carts
Marine-grade sound system
Bluetooth capability
Fiber optic LED lighting
Plush weather-resistant leather seats
Storage unit
Off-road heavy duty tires
** Must be 21+ with valid drivers license. Major credit card required for reservation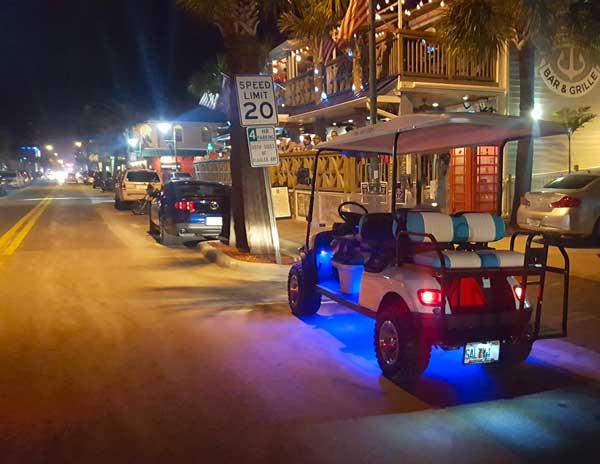 GOLF CART RENTAL RATES
1 day rentals (24 hours) – call for rate
Pricing varies for 4 or 6 passenger golf cart.
Golf carts can be delivered for $35 (24 hour min rental required)
Reserve or Call 386-478-8986 
BEACH BIKE CRUISERS
Salty Rentals Beach Bikes Choices
NEW Electra Beach Cruisers with bikes for kids  now available !
FEATURES
3 speed gears
Bottle holder
Nighttime reflectors
Helmets & locks available upon request
BIKE RENTAL RATES
1 hr = Call
All Day till 5:00 p.m = Call
24 hrs = Call
4 or more days = Call
Reserve or Call 386-478-8986